Natural Wedding Makeup: Enhancing Your Beauty with a Soft and Subtle Look
As weddings become more intimate and personal, the trend of natural wedding makeup has gained significant momentum. Brides today are embracing a soft and subtle look that enhances their natural beauty, rather than masking it. This approach allows the bride's unique features to shine through and creates a timeless and effortlessly elegant aesthetic.
Creating Soft and Subtle Lips
When it comes to natural wedding makeup, achieving soft and subtle lips is crucial to complete the overall look. The goal is to enhance your lips in a way that looks effortless and enhances your natural beauty. Here are some tips and techniques to help you achieve a soft and kissable pout that lasts throughout the ceremony and reception.
Choosing natural lip colors that complement the overall look:
Selecting the right lip color is essential for creating a soft and subtle lip. Opt for shades that closely resemble your natural lip color or are just a shade or two deeper. Nude, pink, and peach tones are popular choices for a natural wedding makeup look. These colors complement a wide range of skin tones and create a soft and romantic vibe.
Techniques for achieving a soft and kissable pout:
Start by exfoliating your lips to remove any dry or flaky skin. Apply a lip balm to moisturize and prime your lips. For a soft and kissable look, consider using a lip stain or a sheer lipstick. These formulas provide a hint of color while allowing your natural lip texture to show through. Apply the product with a light hand, focusing on the center of your lips and blending outward for a natural gradient effect.
Tips for long-lasting lip color during the ceremony and reception:
To ensure your lip color stays put throughout the day, use a lip liner that matches your natural lip color or the chosen lip shade. Outline and fill in your lips before applying the lipstick or lip stain. This will provide a base for the color to adhere to, making it last longer. Blot your lips with a tissue after the first layer of color and apply a second layer for added longevity. Finally, seal the color with a light dusting of translucent powder or a setting spray to help it withstand kisses, sips of champagne, and hours of celebration.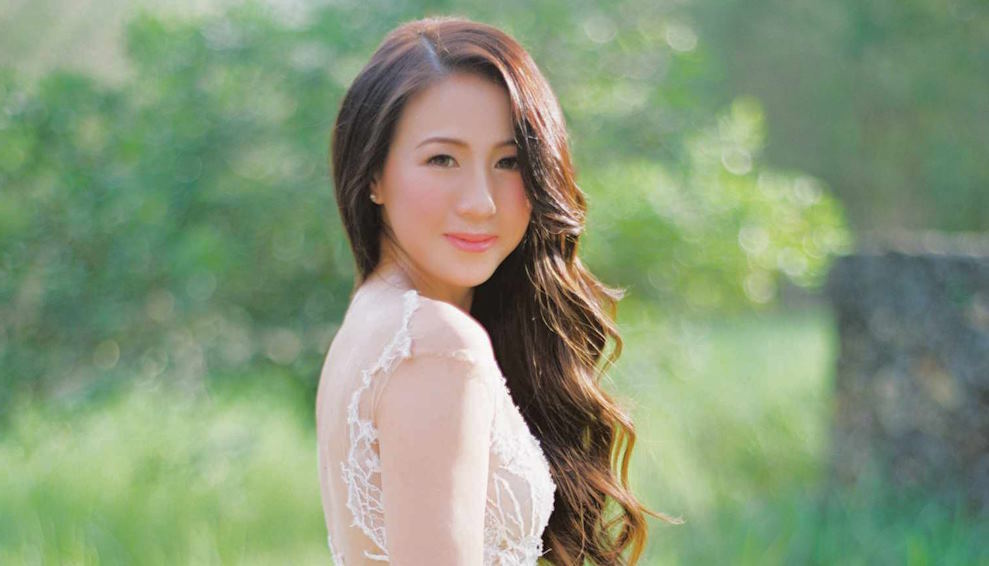 Adding a Touch of Color to the Cheeks
One of the key elements in achieving a natural wedding makeup look is adding a touch of color to the cheeks. A subtle and natural flush not only enhances your complexion but also adds a youthful and radiant glow. Here are some tips and techniques to help you achieve a soft and dewy blush application that brings life to your face.
Selecting the right blush shade for a natural flush:
Choosing the appropriate blush shade is crucial for achieving a natural look. Opt for shades that mimic the natural flush of your cheeks when you're gently blushing. Soft pinks, peaches, and warm rose tones work well for most skin tones. Avoid shades that are too intense or cool-toned, as they can appear unnatural. The goal is to enhance your natural beauty, not overpower it.
Techniques for a subtle and dewy blush application:
For a subtle and dewy blush application, start by applying the blush on the apples of your cheeks, where you naturally flush. Use a fluffy brush and gently blend the color upwards towards your temples. Apply the blush in light layers, building up the intensity gradually. This technique ensures a natural-looking flush that melts seamlessly into your skin.
Highlighting to add dimension and radiance to the face:
To enhance the natural radiance of your complexion, consider adding a touch of highlighter to the high points of your face. Apply a luminous highlighter to the tops of your cheekbones, the bridge of your nose, the cupid's bow, and the inner corners of your eyes. This subtle application will add dimension and create a soft, natural glow.
Additional Tips for a Natural Wedding Makeup Look
Achieving a natural wedding makeup look requires attention to detail and careful product selection. To help you enhance your natural beauty while maintaining a fresh and effortless appearance, here are some additional tips to consider:
Opting for lightweight and breathable makeup products: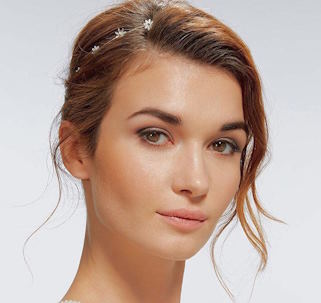 When aiming for a natural wedding makeup look, it's essential to choose lightweight and breathable products. Opt for foundations and concealers with a light to medium coverage, allowing your skin to breathe and appear more natural. Look for formulas that provide a dewy or satin finish rather than heavy matte formulations. Lightweight products will give you a more comfortable and natural feel throughout the day.
Avoiding excessive shimmer or glitter:
While a subtle touch of shimmer can add a beautiful glow to your look, it's crucial to avoid excessive shimmer or glitter, which can appear unnatural in certain lighting conditions. Opt for matte or satin eyeshadows in neutral tones for a soft and subtle eye look. If you do incorporate shimmer, choose finely milled formulas and apply them sparingly to specific areas like the inner corners of the eyes or the high points of the face.
Maintaining a balance between natural and photographic makeup:
It's essential to strike a balance between a natural makeup look and ensuring your features are enhanced for photographs. Remember that natural wedding makeup should emphasize your best features without looking too heavy or dramatic. Consider using a primer to blur any imperfections, focusing on areas where you might have larger pores or fine lines. Additionally, ensure your makeup is well blended and seamless to create a flawless appearance both in person and in photographs.