Glamorous Wedding Hairstyles for Red Carpet-worthy Looks
When it comes to your wedding day, nothing short of glamorous will do. From the exquisite gown to the sparkling accessories, every detail is meticulously planned to create a red carpet-worthy look. One crucial aspect that should never be overlooked is the hairstyle. A stunning hairstyle has the power to transform a bride into a vision of elegance and grace, making her feel like a true celebrity on her special day.
Romantic Half-Up Half-Down Styles: Soft Waves with a Twist and Braided Elegance
Soft waves with a twist:
There's something undeniably enchanting about soft waves cascading down a bride's shoulders. This timeless hairstyle exudes romance and effortlessly enhances any bridal look. To achieve this ethereal style, start by curling small sections of your hair with a curling iron or wand. Remember to curl away from your face for a more natural look. Once your hair has cooled, gently brush through the curls with your fingers to create loose, soft waves.
To add a twist of elegance to this romantic hairstyle, incorporate a twisted half-up element. Take a small section of hair from one side of your head and twist it loosely, securing it at the back with bobby pins. Repeat the same process on the other side, ensuring the twists meet in the center. This half-up half-down style beautifully showcases your waves while adding an intricate detail that will leave you looking like a true goddess on your special day.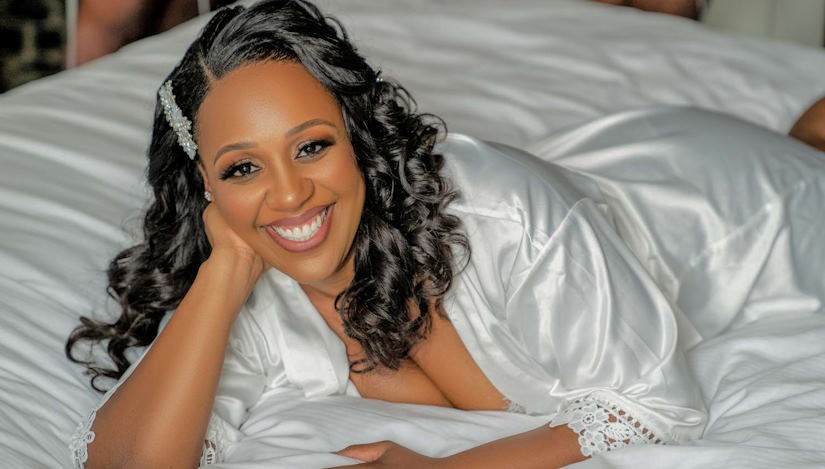 Braided half-up hairstyle:
For brides seeking a touch of bohemian charm, a braided half-up hairstyle is the perfect choice. This versatile and elegant look combines the classic appeal of a braid with the allure of flowing locks. To create this stunning style, start by parting your hair in the desired direction. Take a small section of hair near the front of your head and divide it into three equal parts. Begin braiding by crossing the right section over the middle, then the left section over the new middle section.
As you continue braiding, incorporate additional sections of hair from both sides, working towards the back of your head. Once you reach the desired point for your half-up style, secure the braid with a clear elastic band or a decorative clip. For an added touch of elegance, gently pull on the loops of the braid to create a looser, more voluminous look.
To enhance this stunning hairstyle further, consider embellishing it with delicate flowers, pearls, or sparkly hairpins. These accents can be strategically placed along the braid or clustered near the base of the half-up section. Not only will they add a romantic and whimsical element to your look, but they will also tie in seamlessly with your overall wedding theme.
Statement-Making Down Hairstyles: Hollywood-Inspired Curls and Sleek with a Twist
Hollywood-inspired cascading curls:
When it comes to making a statement with your hair, nothing quite captures the allure and glamour of Hollywood like cascading curls. This timeless hairstyle oozes elegance and sophistication, giving you a red carpet-worthy look on your wedding day. To achieve voluminous curls that are sure to turn heads, start by prepping your hair with a heat protectant spray. Then, using a large-barrel curling iron or wand, curl sections of your hair away from your face. Allow the curls to cool before gently tousling them with your fingers or a wide-toothed comb for a softer, more natural appearance.
To take this hairstyle to the next level of glamour, consider accentuating it with statement accessories. A sparkling hairpin, a delicate headband, or even a floral crown can elevate your cascading curls and add a touch of personality. Choose accessories that complement your wedding theme and gown, ensuring they enhance your overall look rather than overpowering it. These eye-catching details will make your down hairstyle truly unforgettable.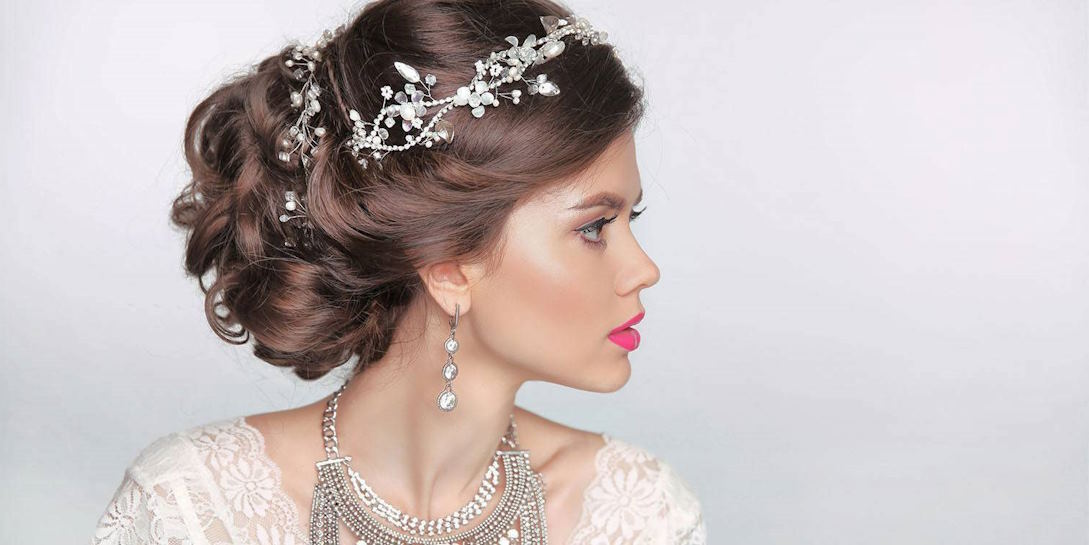 Sleek and straight with a twist:
For the modern bride seeking a sleek and polished look, a straight hairstyle with a twist is a perfect choice. Achieving perfectly straight hair requires some preparation to ensure a smooth and sleek finish. Start by washing your hair with a straightening shampoo and conditioner to tame any frizz. Apply a heat protectant serum or spray before using a flat iron to straighten small sections of your hair, working from the roots to the ends. Take your time to ensure each section is straight and sleek for a flawless result.
To add an interesting twist to your straight hairstyle, consider incorporating a small braid or twist. Choose a section of hair near your face or on one side and braid it or twist it loosely, securing it with a small clear elastic or bobby pins. This subtle detail adds a touch of uniqueness and texture to an otherwise sleek and straight look. You can also experiment with different placement options, such as braiding a small section along your hairline or twisting a larger section at the crown for an elegant twist.
To maintain the sleekness and shine of your straight hairstyle, finish off with a lightweight hairspray or a shine serum. This will ensure your hair remains in place while retaining its healthy and lustrous appearance throughout the day.